My goodness, it's been a couple of weeks since I last posted!  As I had mentioned in the previous blog, my year of "firsts" ended on  October 9, 2014.  One entire year since my husband passed away...and still…. it doesn't seem possible that I will never see or hear him again while I am alive on this earth.
On that day, I got some phone calls from family and friends who were checking in with me.  I appreciated that so much.  But the way the day turned out was certainly not what I had expected….
…. about 5 weeks earlier, when a dear friend whom we had known for over 40 years called me.  Her husband had suddenly collapsed and since she was a registered nurse, she got him into some doctors right away.  They soon found a tumor on his spine and were also concerned about some severe pain he was having in his left hip.  After more testing, the news came that he had cancer.  So he began some radiation in hopes the tumor would reduce and his pain level would drop.  As these things often go, he had continuing and escalating pain.   He was sent to the same oncologist as my husband had last year.  The doctor decided to supplement the radiation with a 3 week trial of chemotherapy.  He had one chemo treatment and actually felt better.  He had 2 great days and he and his wife and his daughter (who had flown in from California) got a lot of things done.  I had suggested they get a will, a medical guardianship and DNR document done immediately.  And also to make funeral arrangements so she didn't have to stress about that when the time came. He had always taken care of all the finances and his wife had no idea what to do first.  Two days after those couple of good days; he was in terrible pain and his wife finally got Hospice Home to find him a bed because he had felt a pop and his left hip had shattered.  The oncologist said there was no use in trying to repair it because they had just confirmed that he had cancer everywhere.  His wife called and asked if my son and I could witness the legal documents on that Wednesday.  We went to the Hospice Home and met them and their attorney.  He was mostly sleeping and probably drifting into a coma by then.  We did witness all the documents.  My son and I both talked between ourselves and felt that he wasn't going to last much longer due to his coloring (or lack there-of) and his lack of response.
The next day my son and I were doing some errands together when I got the call.  He had passed 6 hours earlier.  The day before we had told his daughter that we knew my husband was just waiting for Jerry because they used to ride in a 2 man police car when they first got on the police department.  I told his daughter that they would be "partnered up" riding together again in Heaven taking care of everyone.  When she called, she said "my Daddy is with your husband now in  Heaven.!"   It was October 9th….the same day that my husband died a year before!!  We all took such comfort in that,  believing that the guys are together again, laughing and telling "police stories" and getting caught up on all the news.
It actually made my first anniversary without my husband easier because I had my friend to think about.  I was able to help her with some police documents this week.  In a few weeks, she has decided to move in with her daughter who lives in California.  She had a year's lease on the apt. she and Jerry had moved into a year ago.  The management is waiving the last two months of her lease as a courtesy.  Her daughter is looking for a larger apt. in the same complex she lives in now in California.  They have gone through the house that is still for sale and selected several things to take to California.  I will miss my friend but am happy that she will have a place to make new memories.  She said she just can't live alone ~ she never has and doesn't want to have the stress of taking care of everything on her own.
According to Sarah Ban Breathnach's book SIMPLE ABUNDANCE…
"If we are alive, we cannot escape loss.  Loss is a part of real life.  "Have you ever thought, when something dreadful happens, a  moment ago things were not like this; let it be then not now, anything but now?"  The English novelist Mary Stewart asks.  "And you try and try to remake the time, but you know you can't.  So you try to hold the moment quite still and not let it move on and show itself."
"Today might be tough for you.  You might not want the next moment to show itself, to reveal the twists and turns of life's mystery. But at least you have it.  YOU still have life.  A choice as to how you will live this precious day."
"Don't wish it away.  Don't waste it.  Redeem one hour.  Hold it close. Cherish it.  Above all, be grateful for it.  Let your thanks rise above the disappointment–opportunities lost, mistakes made, the clamor of all that has not yet come."
"And if today is so horrendous that the gift doesn't seem worth acknowledging, if you can't find one moment to enjoy, one simple pleasure to savor, one friend to call, one person to love, one thing to share, one smile to offer, if life is so difficult you don't want to bother living it to the fullest, then don't live today for yourself.  LIVE IT FOR THE ONE WHO IS GONE."
I had lunch with another good friend.  She is starting a new job on Monday.  She hasn't worked a 40 hour week for several years and she hasn't worked part-time for several months.  But she wanted to rebuild her retirement fund and thinks this will be a good way to do that.  It's the same type of work she had done for years ~ insurance claims  handing and she already knows a couple of the employees so I think it will be a good fit.  I can't wait to have lunch with her again to find out how she likes it.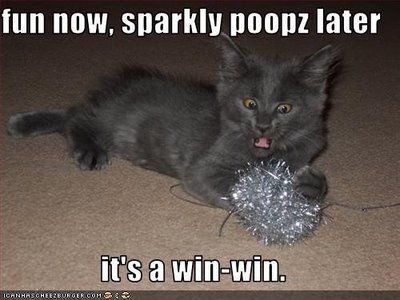 In-between all of that turmoil, I have planted some more plants for the winter.  I have continued to transcribe for the Smithsonian Institute and recently worked on a diary of Gertrude Vanderbilt (Gloria's aunt).  It was written in 1890 when Gertrude was 15 years old.  She traveled from New York to London to Paris and back to London and then back home to New York.   It was quite interesting to read and transcribe.
The first of November I will begin writing my 4th book for NANO National November Novel Writing Challenge.  I thought of a "working title" and just asked my granddaughter to draw a cover idea I have.  She is very excited and I can't wait to see what she has in mind…..If I use it as a cover, I am putting her name in my book as the illustrator!
I also managed to read a couple of books…
This is Candy Spelling's first book. I have already read her second book. This book also covered her marriage to Aaron Spelling and how it changed her life. From what she describes, she adored her husband but learned that working behind the scenes was best. Aaron wanted her by his side almost all the time. She got involved in buying the gifts for the all clients and employees, creating dramatic dinner parties, always being dressed to perfection and being the perfect wife and hostess. In spite of all the wealth the couple eventually acquired ~ they started out like most young couples with little to nothing. They soon learned how to become a "brand". She talks about the huge Manor they built and lived in together. She realized after Aaron passed away that she should downsize so she sold the Manor and moved. Well, reducing from a 56,500 sq. feet of living space plus a 17,000 sq. ft completed attic to just 17,000 sq. ft. on two floors of a penthouse IS downsizing, I guess.She also mentioned her children, Tori and Randy. She said that she and Aaron wanted their children to work for a living and both of them do. She said there are trust funds and college funds for the grandchildren. She also talked once again about the on-and-off relationship she has with her daughter, Tori.
Here's the book description…
Carole Gene Marer spent her girlhood dreaming of meeting Rock Hudson, but when she finally had the chance—on her second date with her future husband, television mogul Aaron Spelling—she was so shy she hid all night in the powder room.  How Candy morphed from that quiet girl into a seemingly-confident, stylish trophy wife, mistress of the largest house in Los Angeles ( over 70,000 square feet when you count the attic) is at the heart of Stories from Candyland. 
The life Candy created for her family—her husband and children Tori and Randy—was fabulous, over-the-top, and often magical.  So what if California Christmases don't come with snow? Let's make some on the tennis court!  How do we take a cross-country family vacation with a dad who doesn't fly? By private train car, of course (with an extra for the fifty-two pieces of luggage).  The kids want to dress up for Halloween? No problem, why not call in Nolan Miller to design their costumes?
Candy had a hand in some of the most beloved television shows of all time (she once stopped production on "Dynasty" because Krystle Carrington's engagement ring was not spectacular enough), has entertained half of Hollywood in epic fashion, and lives an enviable life.  But under all the fun and showmanship lies a more interesting character, still wrestling with some of the insecurities of her ingénue self.  Oprah threw her into a major panic with a discussion of hoarding.  A lifelong humming habit evolved as a unique coping mechanism.  And there's nothing like being defined as, "well, you know, complicated" by your daughter on television and in her own book.
Stories from Candyland sparkles with glamour and grand gestures. But it also satisfies with some more intimate Candy concerns: why being a perfect wife and mother was so important to her, how cooking and cleaning can keep the home fires burning, why collections matter, and whether dogs are better judges of people than people are.
Visit Candyland in these pages and get a glimpse of a generous, glittering world revealing many of its surprising and funny secrets for the first time.
and here's another reader's review….
I have read both of Tori's books and I was curious to read about Candy's version. I picked this one up with and open mind and tried not to be influenced by too many reviews. It seems that most people who have read Candy Spelling's memoir tend to give it more negative reviews than positive. I read this book for entertainment purposes and to hear what Candy had to say about her life. I was not going into this hoping to read the best work of literature ever published, nor did I have any unrealistic expectations. With that said I need to review this book for what it simply is. It is the story of a woman who becomes a celebrity through marriage.
Growing up I was a fan of Dynasty, The Love Boat and occasionally watched Fantasy Island. As I entered my teenage years I was a 90210 and Melrose Place fan. I looked forward to watching a new episode each week and I loved all that the shows had to offer. I knew Aaron Spelling was a very successful producer and his family was often talked about. Candy Spelling makes it a point to mention throughout that Aaron was one of the most successful and wealthy Hollywood producers. She also briefly mentions her "complicated" relationship with Tori, and of course she talks about their 70,000 plus square foot Mansion.
If you don't think you care to know about the lavish life she led, then don't read this book. If you're looking for a quick read and an inside look at the Spelling legacy then pick it up. This is not the best book I ever read, but it wasn't the worst either. I think that the reviewers who bash her for writing this book do it unnecessarily. It is not all that bad and it is pure entertainment.
THE BLESSINGS is a story about an ordinary family…or what most of us would expect an ordinary family to be. They support each other, they gather almost every week together for a meal to celebrate, mourn, discuss family matters or just to watch football games and eat. They are a close Irish-Catholic family in Philadelphia. Most of them never leave but those who do ~ eventually come back, even if it is only for a short time or a holiday. They have the same fears and problems that most of us have except they are always ready to forgive and move on. They endure sickness, death, birth, marriages, divorces and all of the things that make up life.
One of the females goes to college and becomes a photographer and an artist.   She has a showing which features plenty of dioramas that she has created. One is entitled (DIS)COMFORT… which is done "in layers of five shoeboxes stacked on top of one another like the floor of a tall, unwieldy house. On some floors, people sit alone in rooms; on others, the same people are all grouped together. She was trying to get at the feeling of being separate and together, belonging and not belonging at the same time."
I read this book in one day. It's 260 pages. It will make you think about your family too.
Here's the book description….
3.78 of 5 stars
When John Blessing dies and leaves behind two small children, the loss reverberates across his extended family for years to come. His young widow, Lauren, finds solace in her large clan of in-laws, while his brother's wife Kate pursues motherhood even at the expense of her marriage. John's teenage nephew Stephen finds himself involved in an act of petty theft that takes a surprising turn, and nephew Alex, a gifted student, travels to Spain and considers the world beyond his family's Northeast Philadelphia neighborhood. Through departures and arrivals, weddings and reunions, THE BLESSINGS reveals the interior worlds of the members of a close-knit Irish-Catholic family and the rituals that unite them.

"There's no shortage of novels about the quirks and tragedies of large families, but The Blessings is a uniquely poignant, prismatic look at an Irish-Catholic clan as it rallies after losing one of its own."-Entertainment Weekly
"
And here's another reader's review…
I had been hearing some positive things about this book around the library and so I decided to give it a read, not knowing what to really expect. It wound up being a very relatable and enjoyable book. There isn't really much by way of a plot, rather each chapter winds up being basically a short story about one member of a very close, extended Irish Catholic Philadelphia family over the course of several decades. They are all connected, and so answers that aren't necessarily provided during the course of one person's "story" wind up being provided during someone else's. Each character is both different enough from the others and fully fleshed-out enough to keep things interesting, and the choice to follow different people in each chapter makes it hard to guess where things may be heading next. There are certainly some surprises in store for members of the family throughout. Growing up with a large family that was very close makes many of the moments immediately resonate with me, and some of the problems faced throughout the course of the novel strike close to home as well. Still, the aforementioned lack of plot makes it feel somewhat uneventful when all is said and done. The Blessings do wind up being a great cast of characters though, and the family's unwavering love for and faith in each other no matter how much life throws at them is a joy to behold, and that alone makes this one of the better works of fiction you might run across this summer.
***