You are correct...it's been several days since I last blogged.  Once again, time seems to be sucked out of my computer room once I am inside of it.  I have great intentions or is that...  GREAT EXPECTATIONS... of blogging and then days go by and I am nearly at the end of another week without any accomplishment that I care to mention.
Since I last posted an entry...no one has visited my page.  I am wondering why?  If you are reading this...there is another blog before this one that you might enjoy.  I've continued using colored pencils and coloring books to relax in the evening.  I have to say I have become a bit obsessed with it.  I just ordered a few more coloring books and it didn't cost me a cent because I used some DISCOVER REWARD points.
I also used some online survey points and got some gift cards for restaurants.  I decided since I had not used many of those points, I should get something out of them.  Restaurant gift cards are nice.
****
I opened up the SIMPLE ABUNDANCE Daybook by Sarah Ban Breathnach for inspiration once again.  Here is what I read...
AFFORDABLE SPLENDOR.
"There never has been a house so bad that it couldn't be made over into something worthwhile." by Elsie De Wolfe.
Many of us live in homes that could use some encouragement....we could and would like to make it look fresh and interesting. It might make us excited to open the door to see what we have created.   Sarah Ban Breathnach said when she was poor, she lived in one room in an old Victorian house.  One day she bought a bolt of fabric that was on sale.  She spent her weekend fashioning a bedspread, table cover and covering the walls and ceiling with the fabric.  It was like her own little palace.  She found a book by Diana Phipps titled AFFORDABLE SPLENDOR and read how Ms. Phipps did much of the same thing.  She couldn't sew, couldn't afford new furniture so she got a bolt of fabric that she loved and used it to cheer up her space.  She didn't use professionals because of the cost.  "Instead she does it all herself and the stunning shortcuts she has devised are aimed for people whose purse, like hers, fall short of having it done by others."
Sarah Ban Breathnach believes "we are all just as clever as Diana.  We just  haven't accessed our authenticity to the extent she has, because she trusts her "eye" and creative impulses.  She acts on her instincts.  We hold back, hesitate, halt ourselves --and end by snuffing out the spark.  Today, please be convinced that you can find a room in your home that can be transformed by using fabric, paint, a saw or hammer, staple gun and your own imagination, time and energy."
In her next essay, Sarah Ban Breathnach asks "How much time, creative energy and emotion we expend resisting change because we assume change will be painful.  Personal growth is uncomfortable, especially learning to set boundaries in relationships.  When we choose to nurture our authentic selves, people who are close to us start noticing that changes are taking place.  This is the season when growth in the garden, is now accelerating.  It's that season for us as well as we are six months into the year.  "It can be difficult to express your authentic needs by saying "Sorry, I can't" when everyone assumes that you can.  But it's worse to thwart the growth of your authenticity.  The day will come--maybe  it's now--when it is more painful to remain still than to blossom."
       GO FORTH AND BLOSSOM....
****
In other news, I have read some books.
       3 of 5 stars  bookshelves: family, friends, mothers-and-daughters   Read on June 05, 2015
This is an autobiography by Candice Bergen. It was hard for me to get into the book at first. A lot of famous names and places were mentioned and discussed. Once Candice started talking about the television shows of MURPHY BROWN and BOSTON LEGAL, the pace of the writing picked up. She was married for a very long time to Louis Malle, a famous French Director and the father of her only child, Chloe.
After a few years, she met and married again. She has quite a sense of humor and adventure. She seems like someone who would be wonderful to know as a friend in real life. She admits that growing older is not for the faint of heart and never takes herself too seriously.
Here's the book description...
In the follow-up to Knock Wood,her bestselling engaging, intelligent, and wittily self-deprecating autobiography, Candice Bergen shares the big events: her marriage to a famous French director, the birth of her daughter, Murphy Brown, widowhood,  falling in love again, and watching her daughter blossom.
A Fine Romance begins with Bergen's charming first husband, French director Louis Malle, whose huge appetite for life broadened her horizons and whose occasional darkness never diminished their love for each other. But her real romance begins when she discovers overpowering love for her daughter after years of ambivalence about motherhood. As Chloe grows up, Bergen finds her comic genius in the biggest TV role of the 80s, Murphy Brown, and makes unwanted headlines when Dan Quayle pulls her into the 1992 presidential campaign.
Fifteen years into their marriage, Malle is diagnosed with cancer, and Candice is unflinching in describing her and Chloe's despair over his death. But after years of widowhood, she feels the sweet shock of finding a different kind of soulmate. Candice takes us through the first years of her new marriage and shares the bittersweetness of watching Chloe leave home and flourish; and the comedy of a losing battle against those damn wrinkles and extra pounds.
A natural writer, Candice is hilarious, brutally honest, down-to-earth, and wise. She may be a beautiful Hollywood actress with a charmed life, but Candice is someone who can talk frankly about extraordinary events. Readers who pull up a chair will feel like they've just made a best friend.
And another reader's review...
I would give this book a 4.5.  I have been a fan of Candice Bergen for a long time. I read her first book "Knock Wood" years ago. A Fine Romance picks up after Knock Wood. She spends a lot of the book discussing the three loves of her life. Her first husband Louis Malle, Her daughter Chloe, the child she had with Louis Malle, and her second husband Marshall Rose.
She is very candid about her life. I like that she did not paint herself as "flawless".She writes about the fifteen years she was married to french director Louis Malle up to losing him to cancer in 1995.  Leaving her with a young daughter to raise.
I was glad to see her write about the years she spent on Murphy Brown, one of my favorite shows during the time it ran  .I only wished she had shared more about her experience on this terrific show. I also wished she had written more about the movies she was in instead of a few brief paragraphs.
Another part of the book is finding new love and marrying her second husband, a wealthy businessman Marshall Rose. Of course a large part of her book is about her daughter Chloe. She had a baby later in l life at 39 .and found she loved being a mom to her fabulous daughter. there are some name dropping about all the famous people she has known. and talks of her mother, and brother Kris. I liked this book. I was glad she wrote a second book about her life. If anyone is a fan of Candice Bergen they may enjoy reading her latest memoir. I did.!!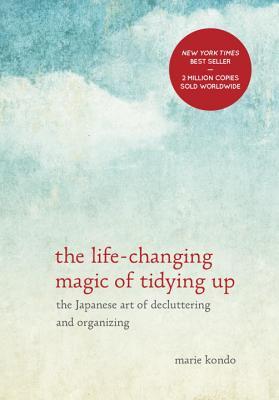 3 of 5 stars  
bookshelves: 
self-improvement
  Read on June 07, 2015
This is a small book but it is filled with good advice. The author is Japanese and uses many illustrations which relate to the Japanese culture. She thanks her home and her clothes and her other possessions for doing a fine job. While this is not what I do, I did incorporate a few of her suggestions already. She insists that having lots of storage containers does not unclutter the home. Instead it just keeps the extra things you don't need in the home and as a result, your life is filled with too much. First, she says, you must unclutter your space. Pull all the clothes out of all the closets and pile them together. Then decide on keeping, donating or throwing away. After you have completed that task, then fold the clothes into squares or rectangles and put them in drawers upright...Yes, that's right. You can easily see every color and pattern and make a selection. You actually have more room in your drawer. Of course, there are hanging clothes for closets. She suggested putting them in categories such hot or cold weather clothing, color, and so on.
For the most part, I think her plan is very good. Having a space for everything and putting it away after you use it works so easily. It saves you time, frustration, prevents duplication and makes your life easier.
Here's my sock drawer and underwear drawer after folding and storing per the book suggestions
Here's the book description...
Despite constant efforts to declutter your home, do papers still accumulate like snowdrifts and clothes pile up like a tangled mess of noodles?
Japanese cleaning consultant Marie Kondo takes tidying to a whole new level, promising that if you properly simplify and organize your home once, you'll never have to do it again. Most methods advocate a room-by-room or little-by-little approach, which doom you to pick away at your piles of stuff forever. The KonMari Method, with its revolutionary category-by-category system, leads to lasting results. In fact, none of Kondo's clients have lapsed (and she still has a three-month waiting list).
With detailed guidance for determining which items in your house "spark joy" (and which don't), this international bestseller featuring Tokyo's newest lifestyle phenomenon will help you clear your clutter and enjoy the unique magic of a tidy home—and the calm, motivated mindset it can inspire.
And another reader's review...
Though this book can be a little woo-woo and a little repetitive, I have to give it five stars for the impact it has already had on my life. I love collecting stuff and have a very hard time letting go. The author's techniques allowed me to graciously and gratefully bid adieu to things I no longer love, and I felt *amazing* when I did both my clothing and book purges. (My sister asked if I was high!) I still have much more to do, but I'm trying to do one step a week. HIGHLY recommended.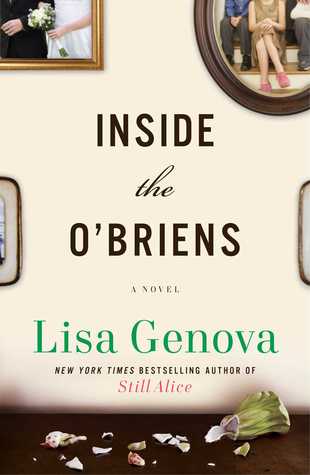 3 of 5 stars  
bookshelves: 
family
, 
friends
, 
marriage
  Read on June 15, 2015
This book really hits close to home for me. My husband was a police officer and his family has had Huntington's Disease for several generations. In fact, his family is part of a study in Indiana because so many of the members of the family have passed down the gene, suffered and died from it. Fortunately my husband did not have the disease so our son is safe. This story really educates the reader on the disease and how it affects the entire family...those who get the disease, those who have the gene and those who are lucky enough to live without HD. It's the most horrible thing to see your brothers-in-law and sister=in-law, mother-in-law and other relatives go through this course of illness...knowing there is nothing you can do but be supportive and loving.   The book also brought forward how depression and worry and other factors can make such big changes in everyone's life.
Here's the book description...
From award-winning, New York Times bestselling author and neuroscientist Lisa Genova comes a powerful new novel that does for Huntington's Disease what her debut Still Alice did for Alzheimer's.
Joe O'Brien is a forty-four-year-old police officer from the Irish Catholic neighborhood of Charlestown, Massachusetts. A devoted husband, proud father of four children in their twenties, and respected officer, Joe begins experiencing bouts of disorganized thinking, uncharacteristic temper outbursts, and strange, involuntary movements. He initially attributes these episodes to the stress of his job, but as these symptoms worsen, he agrees to see a neurologist and is handed a diagnosis that will change his and his family's lives forever: Huntington's Disease.
Huntington's is a lethal neurodegenerative disease with no treatment and no cure. Each of Joe's four children has a 50 percent chance of inheriting their father's disease, and a simple blood test can reveal their genetic fate. While watching her potential future in her father's escalating symptoms, twenty-one-year-old daughter Katie struggles with the questions this test imposes on her young adult life. Does she want to know? What if she's gene positive? Can she live with the constant anxiety of not knowing?
As Joe's symptoms worsen and he's eventually stripped of his badge and more, Joe struggles to maintain hope and a sense of purpose, while Katie and her siblings must find the courage to either live a life "at risk" or learn their fate.
Praised for writing that "explores the resilience of the human spirit" (The San Francisco Chronicle), Lisa Genova has once again delivered a novel as powerful and unforgettable as the human insights at its core.
and another reader's review...
Huntington's Disease is a cruel disease. Once you're gene positive, there's no way out of it. The symptoms are terrible and will worsen over time. I can only feel sympathy toward people who have this merciless disease. As a future doctor, it only pains me to see how hopeless this disease is right now, but I have faith that one day there will be cure for this. It's only a matter of time.
While there are hundreds of books regarding romance with health resulting to death incorporated, I believe that this novel aims to inform. It's not supposed to make you feel light hearted, but rather to inform you how serious this condition is. There's a chapter in the end that provides a link wherein you can donate to help develop a cure. I honestly don't think that was meant to be a gimmick, because the author seems to exude genuine concern toward this matter. It can also be seen in the acknowledgments.
So enough with the disease awareness, I'm now going to talk about the novel itself. The perfect way for me to describe it would be that it was completely immersing. The plot was very interesting, and the characters are genuine and life-like. This novel is about a family with a father who has HD and a 50-50 chance of his children inheriting it. It was interesting to read about the family's way of coping with the disease. If the author was true to his word that he really did research on this (interviewing actual victims) then this novel was fantastic. I don't want to spoil anything but all I can say is that I hated and loved the ending. I want more of this book. It should've been longer. I didn't want to part ways with the characters. It feels like I still need time to read about their journey with HD. I'll surely remember them for a very long time. This is the only novel that truly made me feel like shit after reading. Anything medicine related is a plus point for me, in terms of enjoyment.
So....that's all for this time, kids.