I do believe that Spring is finally peeking into Northern Indiana to decide if it is safe to appear!  One way I know is because my eyes have been itching and my nose is twitching and I have a slight headache which usually means ALLERGY SEASON!    Nevertheless, I am happy to see some green grass and even some rain to make the plants grow.  I don't know if anything I planted last year is going to make it so I am interested in watching whatever comes up in the yard.
I was checking to see what the Spring 2015 colors are this season.
The lead color for women for the Spring/Summer 2015 season, according to PANTONE  ~ Aquamarine is an airy blue with a dreamy feel. Cool and calming, ethereal Aquamarine is a shade with a wet and watery feel. Open and expansive, this restful blue also acts as a stress reducer.
It looks like the usual colors but lots of patterns, polka dots, stripes and flowers.  As a coincidence, I opened up SIMPLE ABUNDANCE to check on what Sarah Ban Breathnach has to say for these current days and she also wrote about THE COLOR STORY.
"ADORNMENT IS NEVER ANYTHING BUT A REFLECTION OF THE SELF." Coco Chanel
"Usually the fashion story at this time of year is what is the color story.  One season, it could be Neons such as watermelon (hot pink) and key lime (bright green) and the next season could be earth tones such as aubergine (blackish purple) and saffron (golden yellow).  You could spend a small fortune trying to be "in style."
"In Europe the two groups of women who stand out on both sides of the runway are those who work in or cover the fashion industry who mostly dress in black and those whom the industry is courting ~ wealthy women who dress in classic colors.  The moral of the story is: fly-by-night colors may dazzle but the real people know that the classics are best."
If you are rethinking your wardrobe and your personal style, consider the role color plays in your life.  To build a wardrobe with standing power, invest in the classic colors ~ black, white, navy, gray, beige, ivory, and the "reds" including wine and russet.  There are 100s of hues to choose from and gradually your wardrobe expands with these classics.  Then picture  your personal style with accent colors that are "in" right now."
If you don't know what colors are good with your skin, experiment with the many books that are available to help. If you see a scarf or purse that you absolutely love, make it your signature accent for this season.  You will never go wrong if you love what you have selected.
You can come alive with color.  Sarah Ban Breathnach talks about her childhood when her mother painted their living room red....long before the color became popular.  Sarah didn't realize what a statement it made until she was outside one day.  Her house was white with black shutters and accents and seeing that bright red room framed by the black and white made it stand out in the neighborhood.  I believe everyone has colors that really speak to them.  If so, you should paint rooms in your house in the colors that make you feel good.  I choose new wall colors by sitting in my family room and looking into the kitchen and living room to find colors that were compatible.  I have not been disappointed in my selection.
Sarah goes on to say "the colors you wear don't have to be the same as the colors you live in.  You might love bright colors that stand out to wear but feel comfortable living in a pastel home.  Go to a store and look at the paint sample cards.  What colors really speak to you?  How can you incorporate those colors in your home or in your clothing.  Maybe wrap a pillow in a color or pattern that you love.  Find a scarf to tie around your neck or on your purse to see how it makes you feel.  Find some paper napkins in a bright color to perk up your table. Perhaps some postcards at an art museum that  you can post on your refrigerator or in a frame on your desk would make you happy."
In keeping with this idea of color, I have taken up a new hobby.  I have been coloring with colored pencils.   Just 24 of them on pages I have copied off the Internet.  Here are some samples....
I also have my latest book for sale on Amazon.com.   INDIGO MEMORIES.   I've sold about 10 copies and have some reviews on Amazon.
And that, of course, brings me to the books that I have read recently.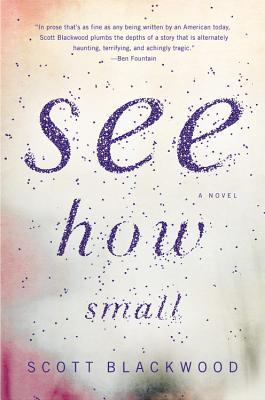 1 of 5 stars   ~~    This is a short novel of 207 pages. I read 100 pages before I gave up. This was described as a book about the aftermath of a fire at an ice cream store that killed 3 young female employees. The premise of the book was to tell how the people left behind including the suspects, parents and friends in the community lived their lives.  I couldn't keep anyone straight in my mind. The time periods jumped around continuously and I never really knew what was going on. Maybe it was just me but this writing didn't work for me.
Here's the book description...
2.86 of 5 stars  ~~  A riveting novel about the aftermath of a brutal murder of three teenage girls, written in incantatory prose "that's as fine as any being written by an American author today." (Ben Fountain) 
One late autumn evening in a Texas town, two strangers walk into an ice cream shop shortly before closing time. They bind up the three teenage girls who are working the counter, set fire to the shop, and disappear. See How Small tells the stories of the survivors--family, witnesses, and suspects--who must endure in the wake of atrocity. Justice remains elusive in their world, human connection tenuous.Hovering above the aftermath of their deaths are the three girls. They watch over the town and make occasional visitations, trying to connect with and prod to life those they left behind. "See how small a thing it is that keeps us apart," they say. A master of compression and lyrical precision, Scott Blackwood has surpassed himself with this haunting, beautiful, and enormously powerful new novel.
And another reader's review...
A hard book for me to write a review for as the concept and the structure in non linear. The beginning grabs  you right away, three girls killed in an ice cream parlor, abused and then set on fire. No, this is not graphically nor emotionally displayed.The book is about this only as it relates to those involved. What happens to the people affected after the event. The author does a great job of describing the grief of a lost child, or children as two of the three were sisters. The sisters sometimes make an appearance in spirit form, sort of like a Lovely Bones type of scenario, but not as often.The book is very well written, but in the beginning is was hard to keep track of who was who and their relation to the story. Also it jumps around, memory flashbacks which one would expect in a book of this kind. The chapters are short and this was my biggest hurdle, the short chapters made it next to impossible for me to connect to the characters. Yes, I felt horrible for all those involved, except the killers of course, but this was only a surface emotion not a deep felt one that I should have had. So while the story was good, I just expected and needed more
***
.
5 of 5 stars ~~  
bookshelves: 
drama
, 
family
, 
marriage
Read in April, 2015
This book was excellent! It starts out with the main female character, Bailey, coming to and realizing she is in the hospital. She doesn't remember what happened but she is very frightened. Everyone keeps pushing her to remember. There was a murder, missing women, gossip about her husband and his first wife, lots of mystery. The reader follows along with Bailey (the second wife) and slowly starts to learn what happened to her. But, who is the culprit? Who is behind all the many incidents? And why?   It takes nearly the entire book to find out what really happened. This was a very fast-paced and good story. I would recommend it to everyone.
Here's the book description...
3.62 of 5 stars   ~~  An idealistic young woman marries a man she barely knows only to discover his first wife disappeared under mysterious circumstances. As a child, Bailey Browne dreamed of a knight in shining armor swooping in to rescue her and her mother. As she grew older, those dreams transformed, becoming ones of a mysterious stranger who swept her off her feet and whisked her away from her ordinary existence; then, suddenly, there he was. Despite the ten-year difference in their ages and her working class upbringing and his of privilege, Logan Abbott and Bailey fall deeply in love. Marriage quickly follows.

But when Logan brings her home to his horse farm in Louisiana, a magnificent estate on ninety wooded acres, her dreams of happily-ever-after begin to unravel. A tragic family history Bailey knew nothing about surfaces, along with whisperings about the disappearance of his first wife and rumors about women from the area who have gone missing, and when another woman disappears, all signs point to her husband's involvement.
And another reader's review...
I loved this book.   it was different then I thought it would be but still amazing.  Bailey went on a vacation to grieve her mother's death. She never thought that she would meet the man she would want to spend the rest of her life with. But little did she know the secrets that are hidden within the family.
Bailey and her new husband wanted to move forward in their marriage but when she wound up in the hospital with a bump on the head ~she tries to get her memory back and solve all of the questions in her head.
Throughout this book there was a complete mystery of who done it. There were the usually suspects but not who actually did it. I was a little shocked on who the murderer was.
This author did a wonderful job of keeping the readers guessing. She sucked the reader into her world from the very first page. You wanted to keep reading to see who would be next or who would be found guilty.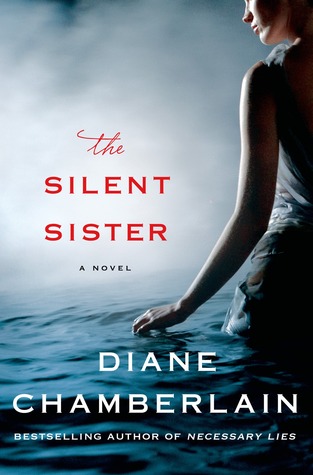 5 of 5 stars  ~~  
bookshelves: 
drama
, 
family
Read on April 04, 2015
I always enjoy a novel by Diane Chamberlain. This one was especially good. Throughout the entire story, even when the reader finds out some of the truth, the reader doesn't know until the very end everything that led up to the mystery. There were a few different twists and turns in this story too. Very fast-paced and engrossing to read. I would recommend this book to anyone who likes a mystery, and a story about a family. I read this 343 page book in one day.
Here's the book description...   3.91 of 5 stars ~~  In The Silent Sister, Riley MacPherson has spent her entire life believing that her older sister Lisa committed suicide as a teenager.  Now, over twenty years later, her father has passed away and she's in New Bern, North Carolina cleaning out his house when she finds evidence to the contrary.  Lisa is alive.  Alive and living under a new identity.  But why exactly was she on the run all those years ago, and what secrets are being kept now?  As Riley works to uncover the truth, her discoveries will put into question everything she thought she knew about her family.  Riley must decide what the past means for her present, and what she will do with her new-found reality, in this engrossing mystery from international bestselling author Diane Chamberlain. 
Another readers's review... 4 of 5 stars ~~  Riley MacPherson has lost her entire family in one form or another; she heads back to New Bern, NC to wrap up things after her father's death. She discovers a shocking secret, things aren't always as they appear in her family, and her sister-- who committed suicide 20 years ago-- comes back into play...

Can't say too much more without giving away the book! I will say Diane Chamberlain's writing always leaves me wanting more, and I flew through this book because (once again) I HAD to know what was going to happen. She does an amazing job of creating cliffhangers and leaving the reader wanting more. For this point alone, I'm giving it four stars. The hesitation for giving a full five, was that the second half of this book was a little choppy, not as seamless and believable as some of her other books. I also predicted the ending, not Chamberlain's fault per se, but I do enjoy a good shocker!    Definitely worth reading!
3 of 5 stars  ~~  
Like many of us, I had heard and read and even watched the movie about Chris McCandless who had gone to Alaska and died of starvation there several years ago. There was always the hint that he had mental problems and there was no explanation on why he choose to move there. This book is written by his sister,Carine. She and Chris were extremely close throughout their childhood. She was in hopes that the shock of his death would change her parents. Change them into accepting that their harsh treatment of Chris andCarine was probably the biggest reason why Chris left home after college.Carine also suffered throughout her adult life as she struggled to find some redeeming qualities about the parents. This story tells about their childhood, what lead up to Chris going to Alaska, the parents who never seemed to "get it" and whyCarine felt she finally had to fulfill her brother's belief in the TRUTH.   There are also plenty of photos to show the family dynamics.
Here's the book description...  3.57 of 5 stars ~~  "The Wild Truth is an important book on two fronts: It sets the record straight about a story that has touched thousands of readers, and it opens up a conversation about hideous domestic violence hidden behind a mask of prosperity and propriety."-NPR.org

In the more than twenty years since the body of Chris McCandless was discovered in the wilds of Alaska, his spellbinding story has captivated millions who have either read Jon Krakauer's iconic Into the Wild or seen Sean Penn's acclaimed film of the same name.
And yet, only one person has truly understood what motivated Chris's unconventional decision to forsake his belongings, abandon his family, and embrace the harsh wilderness. In The Wild Truth, his beloved sister Carine McCandless finally provides a deeply personal account of the many misconceptions about Chris, revealing the truth behind his fateful journey while sharing the remarkable details of her own.Exposing the dark reality that existed behind the McCandless's seemingly idyllic home in the suburbs of Washington, D.C., Carine details a violent home life, one where both parents manipulated the truth about a second family--a deception that pushed Chris over the edge and set the stage for his willing departure into the wild. And though he cut off all family ties, Carine understood--through their indelible bond and some cryptic communication--what Chris was seeking.
This understanding, kept under wraps for years as Carine struggled to maintain a relationship with her parents, now comes to spectacular light in the pages of The Wild Truth. In the decades since Chris's death, Carine and her half-siblings have come together to find their own truth and build their own beauty in his absence. In each other, they've found absolution, just as Chris found absolution in the wild before he died.
Beautiful and haunting, told with candor and heartbreaking insight, The Wild Truth presents a man the world only thought they knew--and the sister who has finally found redemption in sharing the rest of their story.
Another reader's review....One of the frustrations I felt with Into The Wild was that it clearly wasn't the whole story. It was clear that he did not have the happy childhood people on the outside thought he did, but it wasn't clear why. I figured 'strict' meant some abuse and I could tell Chris' parents had very little insight to him. I wondered did that go both ways? What this book showed me was that Chris had plenty of insight into his parents--enough to sever ties and walk away. Reading this book made me want to rewrite Chris' life. This time help would come in time, weakened and exhausted, Chris would return to the world.....not to his parents, but to his brothers and sisters. That even if he chose a wandering, solitary lifestyle, he would come home once in a while and learn, as Carine has, that families can include the people who support you.This is a story of survival: surviving a childhood and decades of dysfunction, and the loss of a beloved brother and of a woman trying to build her life, making mistakes, and trying again
So That's my week.   I hope you enjoy some color in your life too.