So, Kids, here we are almost 2 weeks into August.  Sales for school supplies and school clothes are all over the news.  Schools are getting ready to open and the kids, hopefully, are eager to return to school to see their friends and find out which teacher they have for each class!  This time of year used to be my favorite ~ well, Actually September was my favorite because I always felt like I had a fresh start to another year.  I still get upbeat and eager to do something around this time of the year.
Time just seems to fly by for me and yet, when I try to think of what kept me so busy, I can't come up with much.  I clean the house and do laundry and vacuum every week.  I go to the grocery store once a week.  Occasionally, I have lunch with friends.  I feed the birds and my cats, clean the litter pan every morning, take out the garbage and recycle.  Lots of little chores with not much to show for it.  I guess if I didn't do it ~ it would be noticeable!
I did succeed in getting my new white wood blinds installed in my living room ~ kitchen area.  I have 5 big windows across the South side of my little house.  What a huge difference they make and best of all….so far my cats are leaving them alone!
I was trying an experiment and eating some different food mixed in with my Nutrisystem choices.  I put Nutrisystem delivery on 60 days backup because I was tired of the same foods.  I'm trying to eat up what I still have.  I haven't lost any weight but I haven't gained any either so I consider that a win-win.  Besides it was nice to eat something different.  I guess I should contact a counselor because I haven't lost any weight for about 4 weeks.  I think they will tell me to eat more!  I average between 1150 and 1300 calories a day.  I don't know if I COULD eat any more every day.  So I expect my metabolism isn't working as well as it should.  I guess I need to admit that I need to join a gym and start exercising again ~ especially before the cold weather comes back to Indiana.
Once more I have opened up my SIMPLE ABUNDANCE book by Sarah Ban Breathnach.  The essay is entitled SECOND THOUGHTS.
"Today…realize how blessed you are.  In quiet moments you overflow with excitement at the golden possibilities that stretch endlessly before you.  Because happiness is the most difficult emotion to bear alone, you may confide your dream to your partner, best friend, lover, sister, lover or children."
"Their lack of enthusiasm may hit you at point-blank range.  The "for your own good" litany pours forth:  you're too old, too overextended to try something new, too broke, too inexperienced.  You don't have the resources, the talent, the contacts, or 1 chance in a million to bring this dream to fruition.  OH REALLY?  Consider the track record of each naysayer.  How many dreams have THEY successfully brought into the world?"  
THAT'S WHAT I THOUGHT…..
"Be careful about confiding your sacred dreams, especially when you are first working on the process. Never seek someone's advice if you "know" what they are probably going to say.  Second thoughts have stopped more dreams than most of the difficult circumstances.   It's self-abuse to allow others to make  you doubt yourself.  Few of us are immune to the opinions of others.  If the offered information is insightful and something you haven't considered, retain it.   If it's discouraging, let it go."
With that being said, I am currently just "thinking" about another book.  I'm working on a title and haven't quite found the right one yet.  The working title for now is COBALT CRYSTAL.   It doesn't feel quite right so I am hoping for an inspiration to change it.  I have an idea for the beginning and the ending which is usually the way I write.   As I write, I have hopes that the characters will tell me how to get from Point A to Point B.    I'm planning on writing in November during the annual Novel Writing Challenge (NANO).
And, speaking of books ~~~~ I read a few this week.
This was another intriguing story. A young woman marries a man she met after just a few days. She moves way from home and feels that her connection and bond with her mother has suffered. As she begins her new life in a small town as a mid-wife, things become very mysterious. Her husband hasn't told her everything about his previous life. And, as she begins to learn some of the secrets ~ she feels very connected in some strange way to the entire town. Nightmares that she had as a child come back and she is often at a loss to explain how she feels. During the story, the reader learns what the connections are and it finally seems to resolve. I thought it was a bit confusing at some points because the switching back and forth between characters and even many years of  generations was often used.
However, the story was original and the mystery kept my attention. It isn't until near the ending of the book that it all seems to come together and fit.
Here's the book jacket description…
For Ava Whalen, a new marriage and a move to St. Simons Island means a new beginning. But what she doesn't realize is that her marriage will take her on an unexpected journey into the deep recesses of her past that will transform her forever… For as long as she can remember, Ava Whalen has struggled with a sense of not belonging, and now, at thirty-four, she still feels stymied by her family. Then she meets child psychologist Matthew Frazier, and thinks her days of loneliness are behind her. After a whirlwind romance, they impulsively elope, and Ava moves to Matthew's ancestral home on St. Simons Island off the coast of Georgia. But after the initial excitement, Ava is surprised to discover that true happiness continues to elude her. There is much she doesn't know about Matthew, including the mysterious circumstances surrounding his previous life. And her new home seems to hold as many mysteries and secrets as her new husband. Feeling adrift, Ava throws herself into uncovering Matthew's family history and that of the island, not realizing that she has a connection of her own to this place—or that her obsession with the past could very well destroy her future.
And another reader's review…
Ava Whalen marries Matthew Frazier. This does not make Ava's mother happy. Especially as Ava and Matthew will be starting their new life on St. Simon's Island. For someone who has a fear of the ocean, Ava is either brave or really in love. 
Ava can not explain it but she feels a connection to St. Simon's Island. It is here that she learns about who Matthew really is. Rumor has it that Matthew killed someone. Could Ava be living with a murderer?
I am a fan of Mrs. White. Her latest book, Sea Change, is one not to be missed. This book was party mystery, part intrigue, and part romance. I was more intrigued by the mystery part of the story then the present. It was not until about the second time that Ava had a flash back to the past that I figured out the mystery. Then I really got into this story even more. I like the concept of the mystery surrounding Ava and the past. If it was not for the mystery then Ava would be boring. Ava is the type of person that is more suited for being a wallflower then a leader. Although, she did blossom as the story progressed. The rest of the characters were kind of secondary. They did not add too much to the story. Again, the mystery was the best part of this book. I do plan to check out Mrs. White's next book.
This was a sad story. A Chinese American family made up of a mixed marriage of a white mother and a Chinese father have 3 children. The middle child inherited her white mother's blue eyes and her Chinese father's black hair. She is the favorite child and her parents are sure she is going to succeed as she follows the path they have set for her. When she disappears, the entire family starts to fall apart. Each one of them ~ her parents, her older brother and her younger sister have secrets. They all know things about the others and never have told. Each of them has a longing for something better but doesn't confide in one another. Each struggles to find a way to happiness. The reader will have to decide if they are successful.
Here's the book jacket description….
A haunting debut novel about a mixed-race family living in 1970s  Ohio and the tragedy that will either be their undoing or their salvation.
Lydia is dead. But they don't know this yet . . . So begins the story of this exquisite debut novel, about a Chinese American family living in 1970s small-town Ohio. Lydia is the favorite child of Marilyn and James Lee; their middle daughter, a girl who inherited her mother's bright blue eyes and her father's jet-black hair. Her parents are determined that Lydia will fulfill the dreams they were unable to pursue—in Marilyn's case that her daughter become a doctor rather than a homemaker, in James's case that Lydia be popular at school, a girl with a busy social life and the center of every party.
When Lydia's body is found , the delicate balancing act that has been keeping the Lee family together tumbles into chaos, forcing them to confront the long-kept secrets that have been slowly pulling them apart. James, consumed by guilt, sets out on a reckless path that may destroy his marriage. Marilyn, devastated and vengeful, is determined to find a responsible party, no matter what the cost. Lydia's older brother, Nathan, is certain that the neighborhood bad boy Jack is somehow involved. But it's the youngest of the family—Hannah—who observes far more than anyone realizes and who may be the only one who knows the truth about what happened.
A profoundly moving story of family, history, and the meaning of home, Everything I Never Told You is both a gripping page-turner and a sensitive family portrait, exploring the divisions between cultures and the rifts within a family, and uncovering the ways in which mothers and daughters, fathers and sons, and husbands and wives struggle, all their lives, to understand one another.
And another reader's review…
From the opening sentence, I could tell this was going to be a somewhat difficult read. In the fifties, mixed marriages were frowned on, not just black and white, but in this case Chinese and white. Marilyn had long wanted to be a doctor at a time when woman were expected to marry, keep house, have children and not much else. Then she meets James, A Chinese professor and finds out she is having his child, her plans change and they marry.
A story about expectations, about fitting in or not, being different from your classmates, a look at racial and gender prejudice, and a sensitive look at a family in crisis. As James and Marilyn foster their hopes and dreams on their daughter Lydia, they are blind to what is really happening in their family. After her death, they search for answers and quietly truths and secrets are revealed. The reader hears the thoughts and feelings of each member of the family and what they find is emotionally shattering. They must now, as a family, pick up the pieces and start again. 
In the face of tragedy it is natural to dwell on what is lost, instead of looking forward to what is left. This is the decision this family must make, and the author did a fantastic job of showing us that what led them here and how they can move forward. A well written, poignant and stirring novel by a debut author. A quiet story told with grace and wisdom.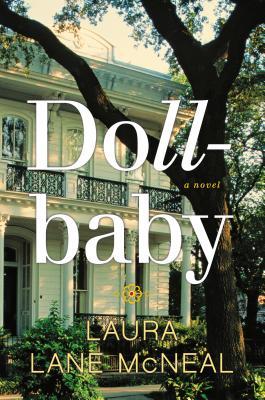 bookshelves: family, mothers-and-daughters
This was a "coming~of~age" book which takes place in the summer of 1964. Liberty aka Ibby is dropped off at her paternal grandmother's house in New Orleans. Her father has died in an accident and her mother doesn't seem to want her. She is greeted by Dollbaby and Queenie who work for Miss Fannie (her grandmother.) She is taken under their wing and soon meets many more of Miss Fannie's friends. Dollbaby and Queenie teach Ibby about the Southern customs. She soon makes her own friends and a few enemies and fits right in. Of course, there are some secrets that are slowly revealed. This is a very good story line and I enjoyed it.
The book jacket description…
A big-hearted coming-of-age debut set in civil rights-era New Orleans—a novel of Southern eccentricity and secrets
When Ibby Bell's father dies unexpectedly in the summer of 1964, her mother unceremoniously deposits Ibby with her eccentric grandmother Fannie and throws in her father's urn for good measure. Fannie's New Orleans house is like no place Ibby has ever been—and Fannie, who has a tendency to end up in the local asylum—is like no one she has ever met. Fortunately, Fannie's black cook, Queenie, and her smart-mouthed daughter, Dollbaby, take it upon themselves to initiate Ibby into the ways of the South, both its grand traditions and its darkest secrets.
 
For Fannie's own family history is fraught with tragedy, hidden behind the closed rooms in her ornate Uptown mansion. It will take Ibby's arrival to begin to unlock the mysteries there. And it will take Queenie and Dollbaby's hard-won wisdom to show Ibby that family can sometimes be found in the least expected places.
 
For fans of Saving CeeCee Honeycutt and The Help,  Dollbaby brings to life the charm and unrest of 1960s New Orleans through the eyes of a young girl learning to understand race for the first time.
 
By turns uplifting and funny, poignant and full of verve, Dollbaby is a novel readers will take to their hearts
And another reader's review…
I started this on Sunday and finished it on Monday. It was just one of those books that is filled with secrets of the past that you just have to know about and characters that you love as soon as you meet them and then you love them more as the author lets you see who they are.
Almost twelve years old and still reeling from the death of her father, Ibby is abandoned by her mother and left on the doorstep of a grandmother who she just barely found out she had. Fannie, her grandmother is a seemingly eccentric, smoking, and gambling, woman is really a mentally unstable, sad woman who has many secrets. The loving relationship that develops between them will move you.
The story is set in New Orleans just as the Civil Rights Act is passed in 1964. Queenie, the endearing maid who "came with the house "has endured losses of her own. She is wise but set in old ways and doesn't think anything will change with the passage of the Civil Rights Act. Dollbaby, her daughter, of the newer generation wants change not just for herself but her own daughter. These women become as big a part of Ibby's life as they are of Fannie's.
The secrets, one after another begin to unfold about Fannie's life. Ibby learns about Fannie's hard life as a child and how she came to New Orleans. I loved the descriptions of the French Quarter, both when Fannie first came there and in the time when Ibby arrives. But it isn't until the end that the whole story is divulged.
The story though is about more than just the time and place. It is about loss, about friendship, family, race and prejudice, but mostly about the beautiful relationships between these characters. There are things that happened in the past that Ibby doesn't learn until the end , but the most important things she learns is that she is not alone. It's a beautiful story, beautifully written and full of heart and love.
ENJOY THE REST OF YOUR WEEKEND!!!