I have a confession
confession to make..............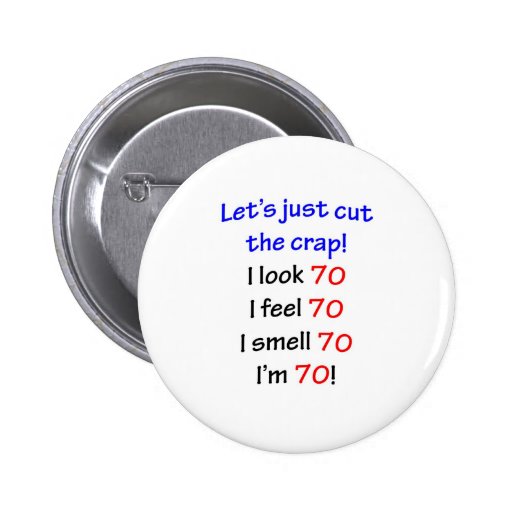 Yep....I hit the 7oth year of my life yesterday!    But I don't feel that I look 70 and I sure don't feel 70 ~~~~~ so I am not going to believe that I am 70! So There!
I am returning once more to SIMPLE ABUNDANCE by Sarah Ban Breathnach.   In reading her essay for December 16th, she said...
...."I haven't yet gotten to the point where I don't need gold stars: gleaming, golden, five-pointed proof that I've accomplished something that was a bit of a stretch, especially if it was remembering to treat myself with the loving kindness that seems so much easier to give to others."
I'm sure most of us remember when we got gold stars for doing a good job at school.  Maybe some of us even got gold stars at home that were put on a "chore chart" to show how well we did.
"But gold star days are very different when we give them to ourselves .  If you give a gold star to yourself and stick it to an empty calendar space, the star twinkles, winks and whispers. "Good for you, Girl!"
I don't ever give myself a gold star but I do let myself appreciate my accomplishments.  When I allow myself to accept the good things I have done, whether or others or for myself, it does give me a good feeling.
"Have you ever noticed an actress in a movie or television show and thought to  yourself..."If this gorgeous, high-maintenance, personal-trainer using, spa-attending woman is visibly maturing, what does the low-maintenance, car-pool, suburban mother and stressed out wife and career woman like me look like?
Have you ever asked someone "How old do I look?"  or "Am I showing my age?"...  And then you held your breath waiting for their answer?  LOL.
"Now we are entering our Act Two in life.  Act One just sets the scene--who our heroine is, where she came from, the forces that shaped her.  In Act Two the creative tension really begins to build as her story unfolds.  Act Two is teeming with twists and turns as the pivotal moment of choice comes into view.  Act Two reveals the dramatic center of her authentic plot.  What will happen next?  How will our heroine cope?  How will she change? "
"We can't move into Act Two until we have several decades under our belt.  Hopefully we are wiser, more experienced, self-confident, courageous, and canny.  Suddenly we have more depth to the scripts in our life.  "In middle age, we are apt to reach the horrifying conclusion that all sorrow, all paint, all passionate regret and loss and bitter disillusionment is self-made."
But now we know how to change that.  Don't we?
So let's make a list of what I have accomplished in my 70 years of life.
1. I'm the older of four daughters.  I feel like I am the mother of the group and have a responsibility to take care of my younger sisters
2. I graduated from high school and then got three Associate Degrees while I worked full-time.
3. I was married for 48-1/2 years to the same man.  We would be celebrating our 50th wedding anniversary in April, 2015.
4. I started working as an insurance claims secretary and worked my way up to Senior Claims Representative.
5. I've written 4 books.  Three are published and for sale on Amazon.com and the fourth will be editing and for sale by Spring.
6. I have a few friends from my childhood and from high school that I  still am in contact with.
7. I learned to drive a car when I was 30 years old.
8. I have a new computer and a new cell phone that I am learning to use without too much trouble.
9. I  write on 3 different blog sites.
10. I am a step-grandmother and step-great grandmother and a faux grandmother for another person's children.
11. I helped to raise a very intelligent and hardworking son of whom I am very proud.
12. I read many, many books throughout the year.
13. I've had over at least 12 cats and 3 dogs in my life.
14.  I have lost 20 lbs since June, 2014
15.  I still feel fairly young.
And I did read a book or  two since my last blog.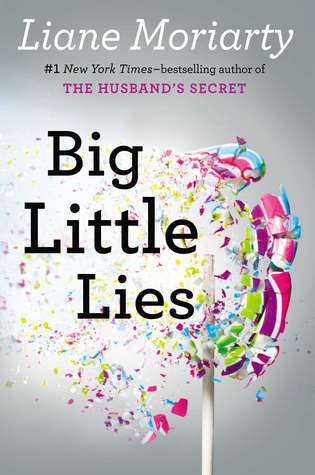 4 of 5 stars
I finally finished this book. I had started it about a month ago and had to return it because it was on the "hold" list. I got it again last week and finished it. I enjoyed the story of the various mothers and children who had a connection in the town. Some of them were quirky and some of them were over-the-top. The mystery of what happened and why and how was interjected into the various chapters. The reader never quite knew what was going on until the end of the book. And the circumstances were much different from I had anticipated. It was a very entertaining book. I would recommend this to anyone who enjoys a light mystery and a story that could be relevant to them.
Here's the book description...
Sometimes it's the little lies that turn out to be the most lethal. . . .
A murder… . . . a tragic accident… . . . or just parents behaving badly? 
What's indisputable is that someone is dead.   But who did what?
Big Little Lies follows three women, each at a crossroads:   Madeline is a force to be reckoned with. She's funny and biting, passionate, she remembers everything and forgives no one. Her ex-husband and his yogi new wife have moved into her beloved beachside community, and their daughter is in the same kindergarten class as Madeline's youngest (how is this possible?). And to top it all off, Madeline's teenage daughter seems to be choosing Madeline's ex-husband over her. (How. Is. This. Possible?). 
Celeste is the kind of beautiful woman who makes the world stop and stare. While she may seem a bit flustered at times, who wouldn't be, with those rambunctious twin boys? Now that the boys are starting school, Celeste and her husband look set to become the king and queen of the school parent body. But royalty often comes at a price, and Celeste is grappling with how much more she is willing to pay.   New to town, single mom Jane is so young that another mother mistakes her for the nanny. Jane is sad beyond her years and harbors secret doubts about her son. But why? While Madeline and Celeste soon take Jane under their wing, none of them realizes how the arrival of Jane and her inscrutable little boy will affect them all.
Big Little Lies is a brilliant take on ex-husbands and second wives, mothers and daughters, schoolyard scandal, and the dangerous little lies we tell ourselves just to survive.
And here's another reader's review...
This one was 480 pages that read like less than 300. I was thoroughly captivated, found this to be brilliant in plot, structure and tone. Gulped it right down.
On the surface this was about a group of parents whose children were starting kindergarten. We have the typical cliques, the do-gooders and many, many who think their children are oh so special.  Over parenting to a T. Working moms against stay at home moms, fulfillment vs. involvement. Humorously told, there are so many times this book had me laughing, some of these moms were so over the top, absolutely absurd.
Under the surface was another layers, the author tackles many issues, among them bullying, spousal abuse and others. These women and their marriages all have issues, problems with their marriages, dealing with traumas from the past. Considering everything that was tackled in this book it should not have worked but it did, and that is to the author's credit.
Everything leads up to trivia night at the school and that will bring revelations, disasters and many will find themselves changed. Loved every minute of this one.
This wasn't the most exciting book I've read. There have been a group of 4 women who are married to medical students who decide one August to go away for a week just to talk and relax while their husbands are busy at the hospitals where they work and learn. As each year goes by, the 4 women continue to rent a beach house and meet for one week. Their husbands move on to get into their specialties and their medical practices. As one doctor's wife is gone from the group, he remarries and the next wife joins. Finally when one wife passes away, the other 3 don't meet for about 3 years. Then there is a new wife so they are invited to her family's island for 2 weeks. The 4 women go and try to figure out the new, much younger wife. There are misunderstandings and squabbles but, of course, they all bond together in the end. This is a light read...one for a long weekend.
Here's the book description...
Every August, four women would gather together to spend a week at the beach, renting a new house each year. The ritual began when they were in their twenties and their husbands were in medical school, and became a mainstay of every summer thereafter. Their only criteria was oceanfront and isolation, their only desire to strengthen their far-flung friendships. They called themselves the Girls of August. But when one of the Girls dies tragically, the group slowly drifts apart and their vacations together are brought to a halt. Years later, a new marriage reunites them and they decide to come together once again on a remote barrier island off the South Carolina coast. There, far from civilization, the women make startling discoveries that will change them in ways they never expected.
And another reader's review...
Oh my, Anne Rivers Siddons. I hate to say it, but I think it's time to retire. 
I can't believe I ever used to enjoy and look forward her novels. Granted, it was way back in the 90s when I was a big fan of her work. I loved reading one of her big, family dramas on vacation every year. Have my tastes changed so drastically, or has her work gone downhill so significantly?
Whatever the reason, this particular novel was b-a-d. The dialog was forced and unrealistic. The characters were flat and one-dimensional. The plot was dull and predictable; using every classic "beach read" theme possible. Perhaps most bizarre was the strange juxtaposition of the last two chapters. Why were they seemingly reversed? And to what purpose was the BIG ending thrown in at the last (literally, last) possible moment. It did nothing to help move the "drama" (newsflash: there was none) or the story along. It just seemed like ARS had some story notes and suddenly realized she had forgotten a key element and threw it in. She should have ended the book at the end of chapter seven, in my opinion.
As usual, my question when it comes to poorly written books like this is; where was the editor, and why wasn't she/he doing their job?
So, once again, it is nearly time for the holidays.   I got all my Christmas cards addressed and sent out last week.  I wrapped and shipped all the out-of-town gifts last week too.  I still have some gifts for the family here in town to gather together into gift bags.  And then we will be nearly done with 2014.   I have to say that I am pleased that I survived my first year of "firsts" without my husband.  I am looking forward to next year too.  I'm hoping things go well for everyone.