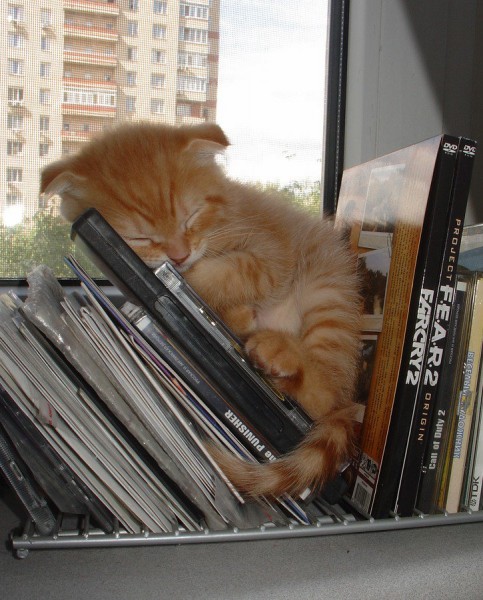 Well, Kids, it is March the first!    Only a few more days until Spring is supposed to be here.  I'm sorry to say I have my doubts but I am in hopes that I'm wrong.  This winter has been an especially long one for me.  Probably because I am alone most of the time.  Even though the weeks seem to fly by in some ways, the days also seem to drag.
I opened  up my book of SIMPLE ABUNDANCE~  A DAYBOOK  OF COMFORT AND JOY by Sarah Ban Breathnach for the inspiration on this first day of March.  And  here is what she said…
"March arrives, the last hurrah of winter and the first whisper of spring.  Slowly our spirits reawaken, along with the natural world, from a long   winter's slumber..Deep within we feel stirrings of  hope.  Turn over the earth in  your inner garden.  This month we plant seeds of the second Simple Abundance principle~~Simplicity~~in the fertile soil of our souls."
I'm sure all of us are familiar with the Serenity Prayer…."God give us the grace to accept with serenity the things that cannot be changed: Courage to change the things that should be changed; And the wisdom to distinguish the one from the other."  by Reinhold Niebuhr.
Ms. Breathnach goes on to say  " If  you frequently feel as if you're about to spin off this planet, it's probably because you are….a day that starts off in a frenzy,  jumping from task to task, can only go from bad to worse.  Serene women do not become sidetracked.  Sidetracked women, who scatter their energies to the four winds, never achieve serenity.  It's as simple as that.
Today we must start to recover  our sanity.  The way we do this is to concentrate on completing one task at a time, each hour of the day until the day is over…..what we will gain from this exercise is the inner peace that comes from living fully in the present moment.
I realize, of course, that for most of  us, accustomed as we are to performing six tasks simultaneously, …this proposal sounds ridiculous.   You wonder  how you will get everything done if  you don't do everything at once.  But  you will accomplish all you set out to do and need to do with much more ease, efficiency, pleasure, and satisfaction when  you merge mind, body and spirit with the task at  hand.  
And  you will experience serenity."
I know, for myself, that often I feel that I have so many things that should be done but I think  it will take too long to do them.  And often, when I just decide to take 15 minutes to clean out the refrigerator, or run the vacuum, I find it took very little time at all and then that task doesn't have to be on my list of "to-dos" any more.

That is my "lesson" for today.  Now, w hat did "I" accomplish this week?   I took my tax papers in to be reviewed and worked on by a tax person.  I called about the right rear view mirror cap that finally came in and had it replaced.  And on the same day, I got an estimate for the damage caused by a driver who backed out of a driveway just as I was driving by.  The big SUV hit my left rear quarter.  $1063.77 to repair.  I had to turn it in to my insurance because I can't afford to pay that much.  And unfortunately, not only did the driver leave the scene before I could get out of my car to get their license plate…apparently they didn't live at that house because I haven't seen the car since.  I saw that car before I made a turn onto that street.  It was turning into the driveway and in fact, had pulled up into the driveway off the street.  I made my turn onto that street and at the same time, I was driving…the SUV backed out without looking.  I saw the SUV coming right towards my driver's door so I stepped on the gas hoping to be missed…but I wasn't.  I was very upset at first but now I have gotten over it.  I'm  still upset that the driver didn't have to courtesy to stop but these days, I am not surprised.  I waited there hoping the car was just going around the block to come back but, of course, it never did.
The tile man did come out to measure my little kitchen.  I am waiting for him to call on when he can do the job.  I'm getting anxious to have it done.  I've also decided to put white wainscoting half way up the kitchen walls to freshen  up the room.  I want to have the entire family room painted too.  Hopefully this will be done this month.
I made a chicken stew(ish) meal in the crock pot with some chicken breast, potatoes and carrots and mushrooms and a can of Progresso Chicken and Rice soup.   I love to smell the food in the crock pot all afternoon and then have a hot meal when I am ready to eat.  I  usually get at least 2 meals out of it.  I made chili over last weekend and gave my son a big container to take to his job.  He said it tasted really good on his dinner break.
Last night I had an early dinner with some high school girlfriends.  We try to meet the last Friday of every month.  I had stopped going a few years ago because I was just too tired after working all week.  But  since my husband has  passed away, I decided I needed to get out a couple of times a month.
I'm thinking of cutting back on Facebook during Lent.  I know it would be good for me to get away from FB for a few weeks.  I need to get back to reading more.  I did finish one book this week and started another.
This was a fairly quick book to read. I figured out part of the story before the end. I don't know if I could say I loved it but it was "different". Olivia Reed is recently divorced and has taken her teenage daughter and her 9 year old bipolar son back to her hometown. While they are visiting some of Olivia's old hangout places on the boardwalk, her son disappears. The story moves back and forth between Olivia's teenage years 15 years before and present day. There is some element of psychic ability thrown in for good measure.
Here's the book description….
In What I Had Before I Had You by Sarah Cornwell, a woman must face the truth about her past in this luminous, evocative literary novel of parents and children, guilt and forgiveness, memory and magical thinking, set in the faded, gritty world of the New Jersey Shore.
Olivia was only fifteen the summer she left her hometown of Ocean Vista. Two decades later, on a visit with her children, her nine-year-old son Daniel, recently diagnosed with bipolar disorder, disappears. Olivia's search for him sparks tender and painful memories of her past–of her fiercely loving and secretive mother, Myla, an erratic and beautiful psychic, and the discovery of heartbreaking secrets that shattered her world.
and here's another reader's review….
If you accept that there are parts of our brains we can't fully tap into nor fully understand, this novel is for you. Although some of the characters suffer from bipolar disorder, those very characters are the richest and fullest of the story. Sarah Cornwell is adept at making the reader understand the complete dysfunction of suffering from or living with someone who suffers from it. The story line encompasses love of family despite its dysfunction, and acceptance of those same people for the insights and beauty they offer. I enjoyed the book greatly, but the last 20 pages or so of the book really touched my heart…who amongst us wouldn't want to be able to see someone we've lost, whether that loss is literal and figurative?
And speaking of book reviews, I am finding it more and more difficult to find a review that isn't almost as long as the book itself!  I want to give a review that might make someone else interested to read it.  But I don't want to give any big plot lines…that's a spoiler in my opinion.
Well, next week, I will be picking up my taxes that have been filed.  I hope to get my car scheduled for repair and to hear something about the remodeling I have planned….and I plan to read more books…right after I edit  my manuscript again.
and finally, I  have been received some "snack boxes" from GRAZE.COM.   You get the first and 5th boxes free.  The others cost $6 each.  There is a big selection of snacks to chose from.   You can get low calorie too.  If  you want to try it out ~ go to www.graze.com and use my code which is TERRIT7XB.   You can discontinue at any time if you don't like it.